Monodrama KAJUH SEM JAZ!
Naš letošnji projekt je namenjen obeleževanju 100. obletnice rojstva Karla Destovnika Kajuha.
Pripravljamo monodramo o življenju in delu pesnika in narodnega heroja, z naslovom "Kajuh sem jaz!" Igralka Inti Šraj nas v unikatni predstavi popelje v Kajuhov svet, v svet njegovih najpomembnejših pesnitev, njegovega razmišljanja in doživljanja sveta. Besedilo in režijo je podpisal Darko Nikolovski. Ženska interpretacija Kajuha poudarja univerzalnost in sodobnost pesnikovega razmišljanja, saj vključuje vsakega posameznika in posameznico. Kajuh pripada vsem! 
Podprite nas z nakupom majice!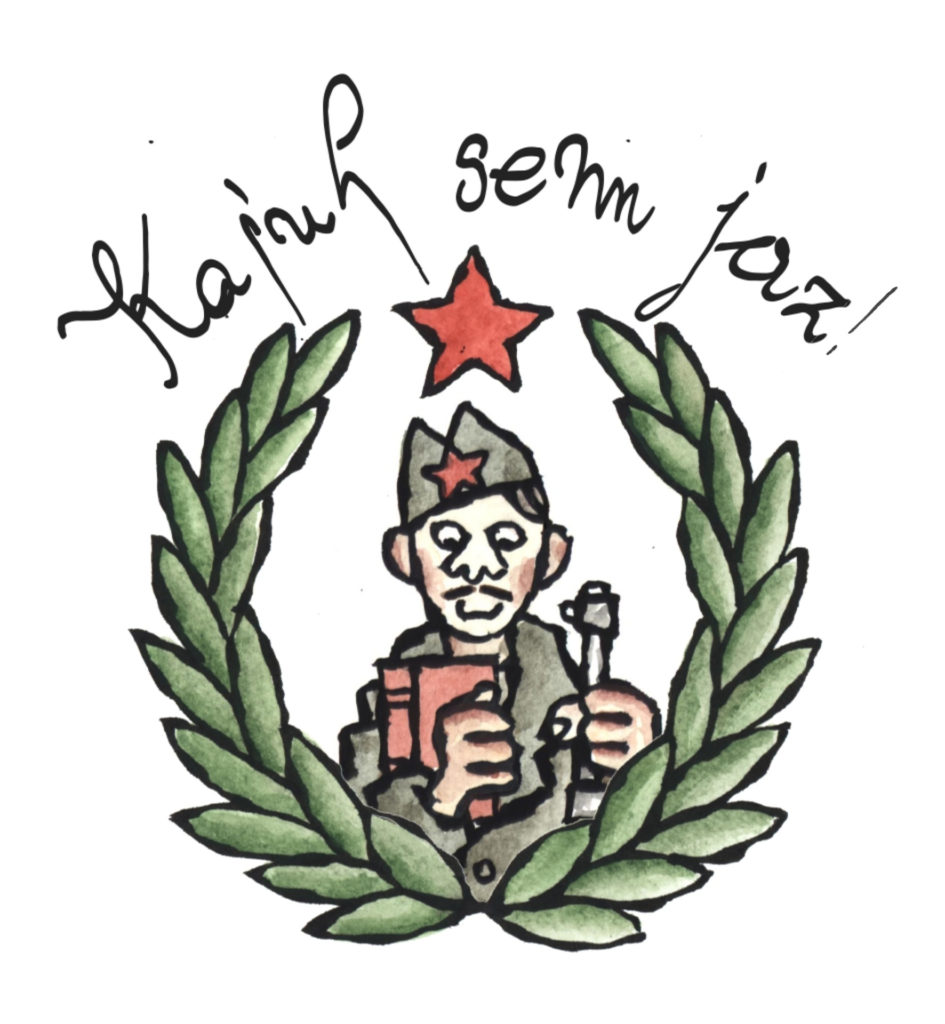 Monodrama I AM KAJUH!
Our project this year is dedicated to the 100th anniversary of the birth of Karel Destovnik Kajuh.
We are preparing a monodrama about the life and work of the poet and national hero, entitled "I AM KAJUH" In this unique performance, actress Inti Šraj takes us into Kajuh's world, into the world of his most important poems, his thinking and his experience of the world. The text and direction are signed by Darko Nikolovski. The female interpretation of Kajuh emphasises the universality and modernity of the poet's thinking, as it involves each individual and individual woman. Kajuh belongs to everyone!
Support us by buying our I am Kajuh T -shirt!