Nekateri naši rojaki vam ponujajo nacionalizem in sovraštvo. Mi ponujamo ljubezen in tovarištvo!
Some of our compatriots are offering you nationalism and hatred. We offer you love and comradeship!
Alcuni dei nostri compatrioti vi offrono nazionalismo e odio. Noi vi offriamo amore e cameratismo!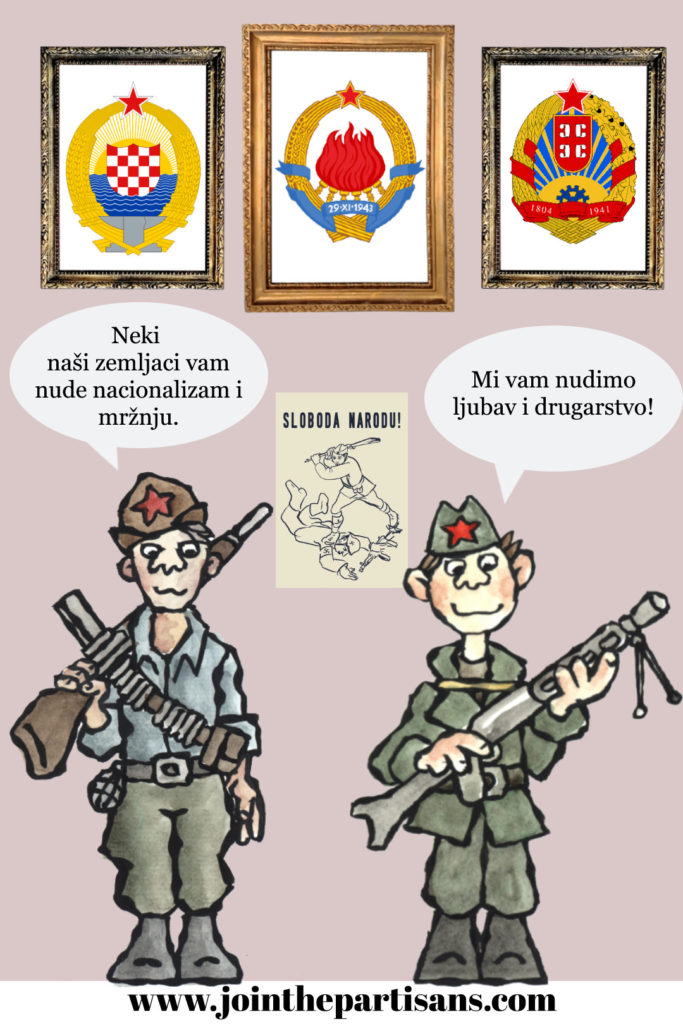 Naročite se na naš newsletter, če vas zanima nova verzija igre OSVOBODI JUGOSLAVIJO!
Naručite se na naš newsletter, ako vas zanima naša nova verzija igre OSLOBODI JUGOSLAVIJU!
Subscribe to get special offers and news about new releases!